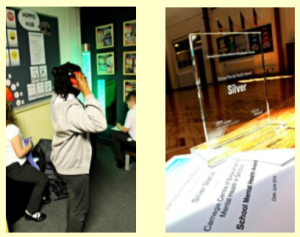 ​At Bantock, we provide a broad range of whole-school approaches and targeted interventions, with the understanding that the best learning can only occur when our children are happy and healthy.
In order to evaluate our current mental health practice and work towards building an emotionally healthier environment, we have completed the School Mental Health Award, provided by the Carnegie Centre of Excellence for Mental Health in Schools. Through this process, we have committed to making mental health a priority and developing a positive culture that promotes mental well-being for everyone.
We are thrilled to announce that we received a silver award for our mental health provision, and that we were only the 12th school nationally to do so!