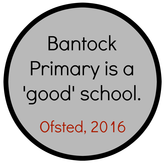 The arrangements for the admission of children into the Reception year are made by the admissions section in the Local Authority and NOT the school. The Admissions Procedure for Wolverhampton Schools is clearly explained in the 'Information for Parents' booklet that is published each autumn by the Local Authority. You can find more information about what parents need to do, how applications are considered, the arrangements for selecting pupils, oversubscription criteria and  admissions appeals here. 
 
Nursery – There are currently 60 part time places in the Nursery for children aged 3 and 4, providing 15 hours per week of free provision. Children aged 3 on the 1st September can be registered for a Nursery place in the Autumn Term by completing an application form and presenting your child's birth certificate at the school office.
You can express your interest in a Nursery place at any time prior to starting by filling in this form and we will contact you when it is time to make an application and when we will begin the induction process.
Bantock also accepts parents who are entitled to 30 hours per week of free nursery provision depending on circumstances. To check if you are eligible, please visit this page. You must apply for a voucher here prior to the term your child starts nursery in order to have this allocation.
Reception – There are 60 full time places in reception for children aged 4 and 5. Children aged 4 on the 1st September are eligible for a place. A place in the School Nursery does not guarantee a place in our Reception classes; these places are allocated by the Local Authority.
 
You can find more information about Wolverhampton School admissions and making an in-year joiner application on the Local Authority website http://www.wolverhampton.gov.uk/admissions.
To find information out about making an appeal, including the deadline date for making an appeal, please visit the local authority page.
SEN Admission Arrangements
The School Admissions Code 2014 sets out the mandatory requirements relating to admission to all maintained schools in England, except maintained special schools.
Legislation governing infant class sizes prevents schools from admitting more than 30 pupils between the ages of five and seven to a class with a single teacher.
However, certain pupils can be considered 'excepted pupils' for the purpose of the limit, and can be admitted even where this would mean exceeding the 30-pupil maximum. Such pupils include:
Those with statements of SEN or EHC plans which name the school who are admitted outside the normal admissions round
Children with SEN who are normally taught in an SEN unit attached to the school or in a registered special school and attend some infant classes within the mainstream school
In paragraph 1.6, the Code notes that admission authorities are under a duty to outline the "criteria against which places will be allocated" when the school is oversubscribed. It adds that these oversubscription criteria must not discriminate against or disadvantage children with disabilities or those with SEN.
Furthermore, a school must not refuse to admit a child who has SEN but does not have an EHC plan on the grounds that they do not think they are able to cater for the child's needs.
Pupils with Statements and EHC Plans
The admission of children with a Statement of Special Educational Needs (SEN) or an Education and Health Care Plan (EHCP) will be agreed between the L A's SEN Statutory Assessment and Review Team, parents and school in accordance with parental preference, as far as possible, and the child's individual needs. Children with Statements of SEN or a EHCP are given overall priority to the named school. This will reduce the number of places at the school, which are available for allocation in accordance with the above criteria.
All children whose statement of SEN or education, health and care (EHC) plan names the school must be admitted. A school is required to admit the pupil from the moment it is named on the EHC plan. Any specific arrangements to cater for the pupil's needs must be put in place as soon as possible, but the school may not delay admitting the pupil in order to make these arrangements.
A school must be consulted before it is named on a pupil's plan. If the school has any concerns about accommodating the pupil's needs or preparing for his/her transfer to the school, it should raise these during the consultation period.