Mrs M Collins
​First Aid Lead

Mr J Fones

​First Aid Lead

Miss H Legg
First Aid Lead
Millie's Mark
The Early Years setting at Bantock School is proud to be accredited Millie's Mark by the National Day Nurseries Association, which is an exceptional achievement for a childcare setting, as it shows we are going above and beyond minimum requirements in keeping children safe. Bantock is currently the only school attached Early Years provider in Wolverhampton with the accreditation.
This mark is given when all members of staff that work with Early Years pupils (in Nursery and Reception) are Paediatric First Aid trained which equips them to be the first responders in a First Aid situation. The mark ensures that staff in Early Years keep their knowledge regularly updated to ensure that they are confident, prepared and capable as well as being able to assess risks for activities.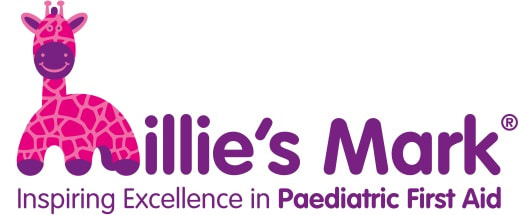 Medical Conditions
Under section 100 of the Children and Families Act 2014, all state-funded schools must "make arrangements for supporting pupils at the school with medical conditions."
If your child has a medical condition, such as those listed below, a health care plan (IHCP) will need to be completed to help us support your child the best we can whilst they are in school.
If your child takes medication, a form will need to be completed if you would like staff to administer the medication.
Alternatively, you are welcome to come into school to administer the medication yourself if you prefer.
You can find further information and support on Medical Conditions within the links below alongside how we support pupils with Special Educational Needs and Disabilities on this page.
Allergies and Anaphylaxis
AllergyWise
 – a free online learning course for parents/carers of children with severe allergies.
Bowel and Bladder Conditions
Coeliac
Diabetes
Epilepsy
Heart Conditions
Migraine
Sickle Cell
Diet and Nutrition
Rights Respecting School

Convention on the Rights of the Child

 6 – Life, survival and development

 24 – Health, water, food, environment