Personal Development and Relationships (PDR)
Succeed Happy Inspire Nurture Educate
Personal Development and Relationships (PDR)
At Bantock Primary School we believe that pupils must be provided with an education that prepares them for the opportunities, responsibilities and experiences of adult life, enabling them to make informed decisions about their lives. We tailor our Personal Development and Relationships (PDR) curriculum to reflect the needs of our pupils and equip them with a secure understanding of risk and with the knowledge and skills necessary to make safe and informed decisions.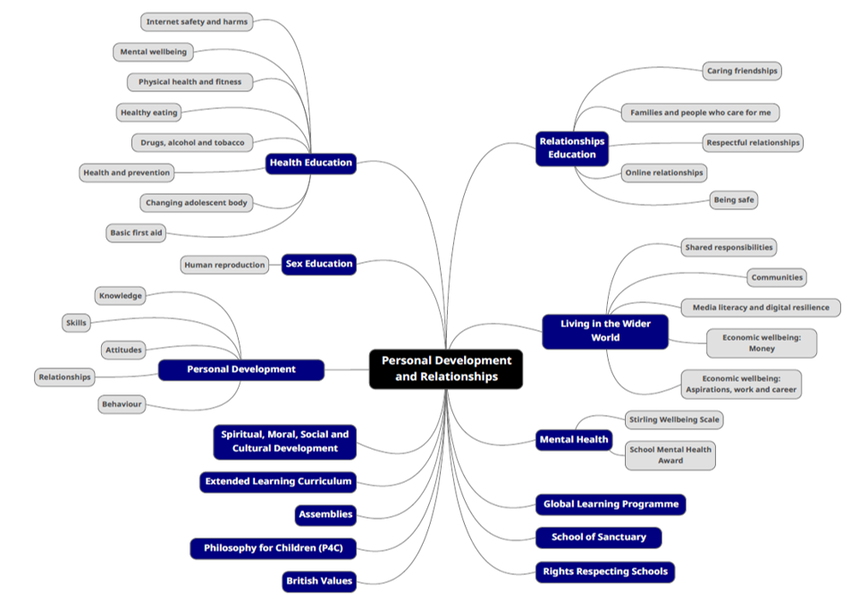 From September 2020 statutory Relationships Education and Health Education will be taught within our whole-school PDR curriculum; some aspects will be reinforced through the Science and RE curriculum.
Personal Development and Relationships is taught in dedicated lessons, as well as through assemblies and the extended learning curriculum. At Bantock, we use the JIGSAW scheme of work as it offers a 'mindful' approach to learning with a spiral curriculum that deepens and embeds knowledge, skills and understanding.
Relationships Education
Relationships Education focuses on the lifelong learning about emotional, social and cultural development. It is a lifelong process of acquiring information, developing skills and forming positive beliefs and attitudes about relationships, healthy lifestyles, diversity, personal identity and sexuality. At Bantock, we recognise the importance of other strong and mutually supportive relationships. We do not promote any one form of relationship, but ensure that there is no stigmatism of children based on their home circumstances.
Health Education
Health Education focuses on teaching the characteristics of good physical health and mental wellbeing. It should enable pupils to articulate how they are feeling, develop the language to talk about their bodies, health and emotions and judge whether what they are feeling and how they are behaving is appropriate and proportionate for the situations that they experience. Pupils will be taught how to maintain a positive two-way relationship between good physical health and good mental wellbeing. In KS2, pupils are taught about the changing adolescent body as well as the facts about legal and illegal harmful substances and associated risks, including smoking, alcohol use and drug-taking
Sex Education
The government recommends that all primary schools develop a sex education programme that is tailored to the needs of the pupils. Therefore we will provide some non-statutory content covering human reproduction within the 'Changing Me' topic of work. Parents do have the right to request that their child be withdrawn from lessons that specifically refer to human reproduction. For further information please see the Personal Development and Relationships policy.
 
Living in the Wider World
 
Pupils learn about the importance of money, personal attitudes towards spending and basic money management. Within the curriculum, pupils will be taught about different jobs and careers, encouraging them to think about what they would like to do as adults and the skills required. Lessons will enable pupils to develop an understanding of the importance of community and their own rights and responsibilities.