Succeed Happy Inspire Nurture Educate
The Parent Ambassadors programme supports families and young people in Wolverhampton schools, especially those for whom English is not their first language. The programme trains parents at the school in mentoring and supporting families and young people in the community. These parents are known as Parent Ambassadors, and are employed part-time by schools to work alongside teachers and other school staff as key members of the school workforce.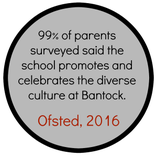 The film includes interviews with Parent Ambassadors, local authority staff, headteachers, parents and young people, and footage of the Parent Ambassadors in action. As you will see, the Parent Ambassadors programme is making a huge difference to families in schools that are participating.