Succeed Happy Inspire Nurture Educate
Welcome to Bantock Primary School
'SHINE' 'Succeed Happy Inspire Nurture Educate'
Mrs Sarai welcomes you to the Bantock Primary School website.
I feel proud to be the Headteacher of Bantock Primary School which is a warm and caring community school.
We hope that this website gives you a flavour of what our wonderful school has to offer, and you are welcome to visit to see the school in action and understand what we are all about, but if you have any questions in the meantime please contact the school office.
 
I look forward to meeting you.
​
Mrs Sarai
Headteacher​
The School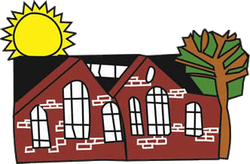 Bantock Primary School opened in September 2000. The school is here to serve the
local community of Penn Fields in the Graiseley Ward of Wolverhampton.
​The school is an old Victorian building, which has been modernised to meet the requirements of our pupils. Bantock is a two form entry school which is maintained by Wolverhampton Local Authority, our school admission numbers are 60 and this provides us with two classes of 30 children in each year group. As well as drawing from the immediate area, the school attracts a significant number of children from across the area and benefits from a wide mix of cultural backgrounds.
We hope you enjoy your visit to Bantock Primary School's website and find all of the information you are looking for.
If you do have any further questions, please do not hesitate to contact the school office directly with any queries you have.
Thank you for visiting,
Mrs Sarai, Head Teacher​
​