Succeed Happy Inspire Nurture Educate
English has a pre-eminent place in education and in society. A high-quality education in English will teach pupils to speak and write fluently so that they can communicate their ideas and emotions to others, and through their reading and listening, others can communicate with them. Through reading in particular, pupils have a chance to develop culturally, emotionally, intellectually, socially and spiritually. Literature, especially, plays a key role in such development. Reading also enables pupils both to acquire knowledge and to build on what they already know. All the skills of language are essential to participating fully as a member of society; pupils who do not learn to speak, read and write fluently and confidently are effectively disenfranchised.
National Curriculum 2014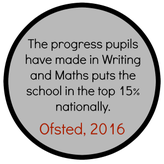 Succeed
To teach the essential skills of English and develop this to a high standard for all pupils.
Happy
To promote a culture of enjoyment in the learning of the various aspects of English. 
Inspire
To provide a stimulating English curriculum that inspires life-long learners. 
Nurture
To facilitate independent learning, and progress across all aspects of the curriculum.
Educate
To prepare pupils for the next stage in their education.
English
At Bantock we use English to communicate in both written and spoken form.  We use language to build our view and opinion of the world and our community.  We believe that developing a love of language in our children is vital in achieving success at school and later in life.  The exploration and enjoyment of the English language is our priority and we value all its aspects – speaking, listening, reading and writing.  English is taught daily across the whole school with work appropriately differentiated to match all abilities. These sessions may include 'Talk for Writing' – where children use model texts in order to adapt and then create their own high quality outcomes. Also, skills based sessions are taught. These allow children to enhance their understanding of grammar and punctuation, to then use in sessions where they are taught to develop initial ideas, plan, draft and compose high – quality pieces, before finally, editing and refining their final attempts.
Speaking and Listening
Talking is fundamental to learning.  Pupils are encouraged to speak clearly, confidently and with expression in order to state their ideas and opinions. Just as important is the need to listen carefully to others and respond in appropriate ways.  At Bantock, pupils are given opportunities in all areas of the curriculum to develop their speaking and listening skills, in paired, group or whole class situations. It may be debating whether it is right to destroy the rainforest, or debating the pros and cons of school uniform; from becoming the character of Willie Wonka from Charlie and the Chocolate factory to contributing in assemblies. Here at Bantock, we aim to give your child a range of opportunities to develop their ability to speak in a wide range of situations.
Extra support is given to children with Speaking and Listening difficulties and children with English as an Additional Language are supported as required to enable them to succeed.
Reading
Children who read for pleasure gain a richer vocabulary, more knowledge, critical thinking skills and become independent learners. We believe that every child has the right to share our rich diversity of literature. Guided Reading is an important part of our curriculum. Children follow a biweekly cycle in reading sessions. This cycle is designed to enhance reading fluency, language meaning, retrieval and inference whilst deconstructing an age-related text. Additionally, children work in focused groups to develop their expression, intonation and oral comprehension of texts. We follow the Reciprocal Reading approach which enables children to become leaders of their learning. We provide children with rich reading experiences within lessons – across the whole curriculum and encourage them to appreciate the author's use of language and writing techniques, in order to develop their own writing skills.  Our children take their reading books home daily to share with their families/carers and are encouraged to record their learning response in their Reading Log and complete home reading tasks.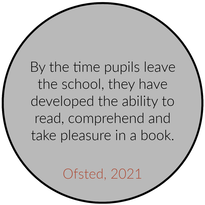 The core reading scheme at Bantock is Bug Club. Children have access to physical copies of the books as well as e-books. This is supplemented by a selection of books from the Oxford Reading Tree and Project X series. Each class also has an individual library where children can choose books freely. This allows children to read a wide range of genres which are carefully matched to their age, ability and interest. Children also have timetabled sessions to explore and select books from our school library.
Phonics/Spelling
We place great value on the importance of accurate spelling.  A structured programme of spelling extends across the whole school. It begins with an adapted SALLEY programme in Nursery, follows with Letters and Sounds in EYFS and Key Stage 1 and then on to the natural transition of the Support for Spelling programme at the end of Key Stage 1 and beginning of Key Stage 2. This continues to be used through to the end of Year 6.  Spelling is further supported in focused phonics and spelling intervention sessions. Vocabulary is extended using word lists from the from the appendices of the National Curriculum 2014 and subject specific language is displayed on Learning Walls, using colourful semantics, in order to differentiate word classes.
Here are useful videos to show how phonics is taught in school and these can be used to support pupils at home.
​Writing
At Bantock we aim for children to be independent writers.  We encourage them to write clearly and with confidence in any given genre. We aim to write with skill and stamina across a range of text types. To support this, we teach them to use punctuation and grammar accurately, to be able to proofread their own work and make amendments and improvements.   We give children a wide range of opportunities in which to develop their writing skills.  Our children are given the skills to be able to write a letter to their parents detailing their targets; write a story set in a faraway kingdom where pirates, wizards, buried treasure, castles and dark, gloomy woods exist or create a set of instructions create a set of instructions – detailing how to survive a day at Bantock Primary School. Whatever the written tasks, our pupils will aim to create something sensational and inspiring!
Through our English curriculum, we aim to instil within the children a love of literature and language, and the confidence to continue reading and writing throughout their lives.
Our children are involved in the setting of their own targets for improvement from Key Stage 1 onwards, their progress is rigorously monitored through half termly target setting and Pupil Progress Meetings where required.